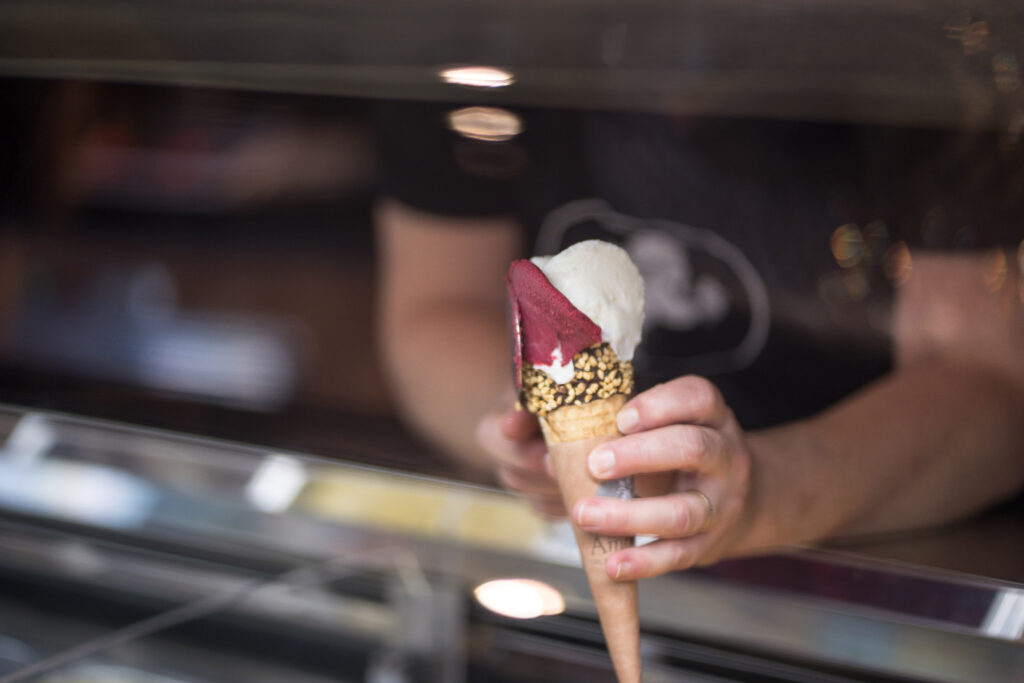 Artisanal ice-cream maker since 2000
Organic and Vegan, a real philosophy.
Amorino is an artisan ice-cream maker that has been committed to ice cream without flavour enhancers, artificial colourings or flavourings for over 20 years.
Cristiano Sereni and Paolo Benassi are committed to offering the very best in Italian ice cream, choosing ingredients with Controlled Designation of Origin or Protected Geographical Indication whenever possible, and sourcing them directly from the countries where they are produced. This is the case, for example, with Syracuse lemons and Piedmont hazelnuts. To make the kind of creamy ice creams we enjoy in Italy, you need good fruit, but you also need good organic eggs from free-range hens and excellent farm-fresh milk. For both its ice creams and sorbets, Amorino selects tasty, sweet fruit picked when ripe.
Takeaway . On the spot . Terrace
For opening times of the Amorino boutique, visit their facebook account.
You can choose between take-away, indoor or outdoor sales.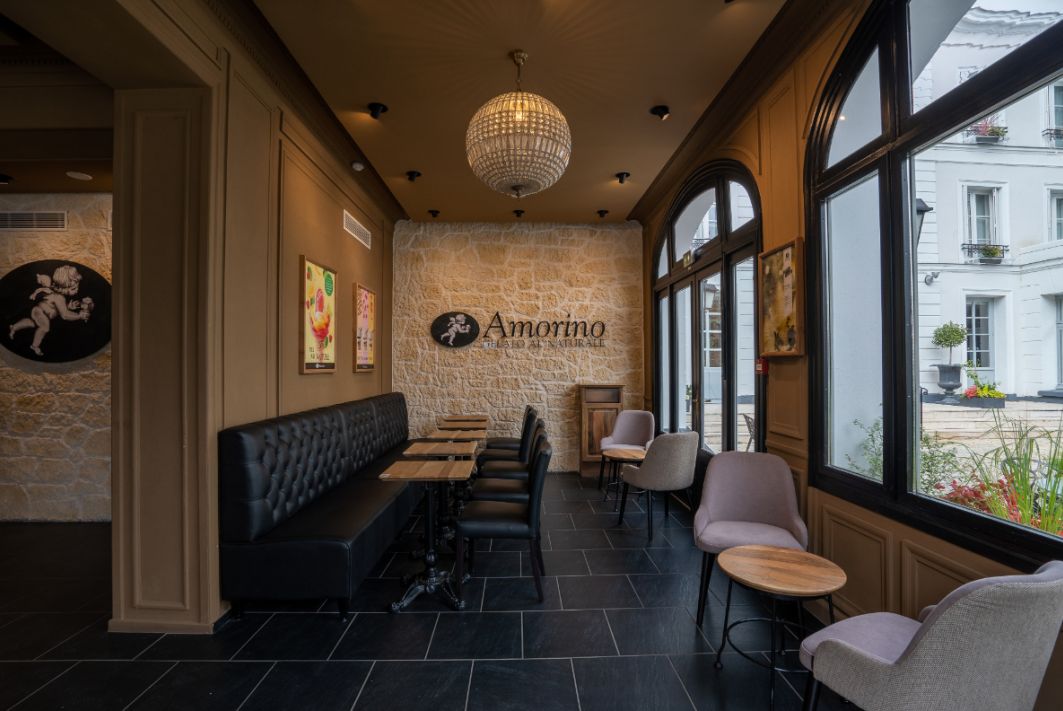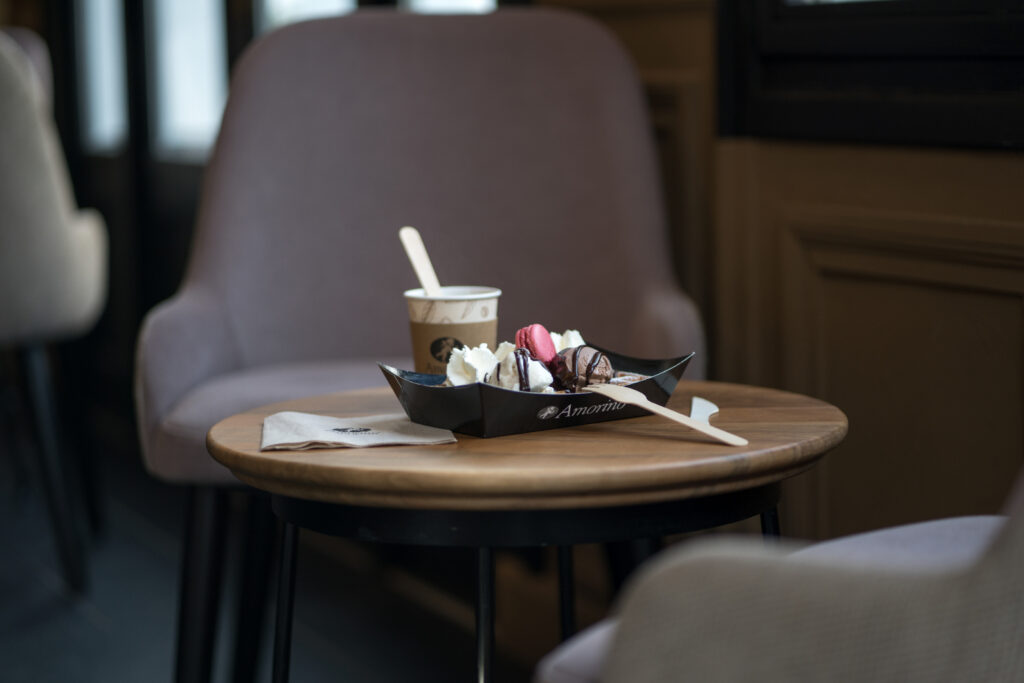 Ice cream . Macaroons . Macaroons XL . Drinks . Waffles .
Since 2011, the brand has developed more than twenty organic ice cream flavours composed of chemical-free and GMO-free ingredients and all ECOCERT certified. In order to satisfy all its customers who refuse to eat food of animal origin, all sorbets have been approved by the Vegan Society. And to take it a step further, all three cone formats are also Vegan Since 2017, all Amorino flavours are 100% gluten-free.
In 2021, Amorino has decided to give an XL dimension to gourmandise!
Its emblematic ice cream macaroon is now available in a new collection in Grandioso format.
Like a jewel case, the Grandioso ice cream macaroon reveals in its heart a smooth and fresh ice cream as you like it! The whole thing is enhanced by delicate shells with a subtle almond flavour.
Assembled by hand, these Grandioso macaroons are filled with the different ice cream and sorbet flavours created by the famous ice cream makers.
The Macaron Grandioso is available in 4 flavours:
Amorino Chocolate
Chilean Heritage & Meeker Raspberry
Bourbon vanilla from Madagascar
Pistachio Mawardi Sublime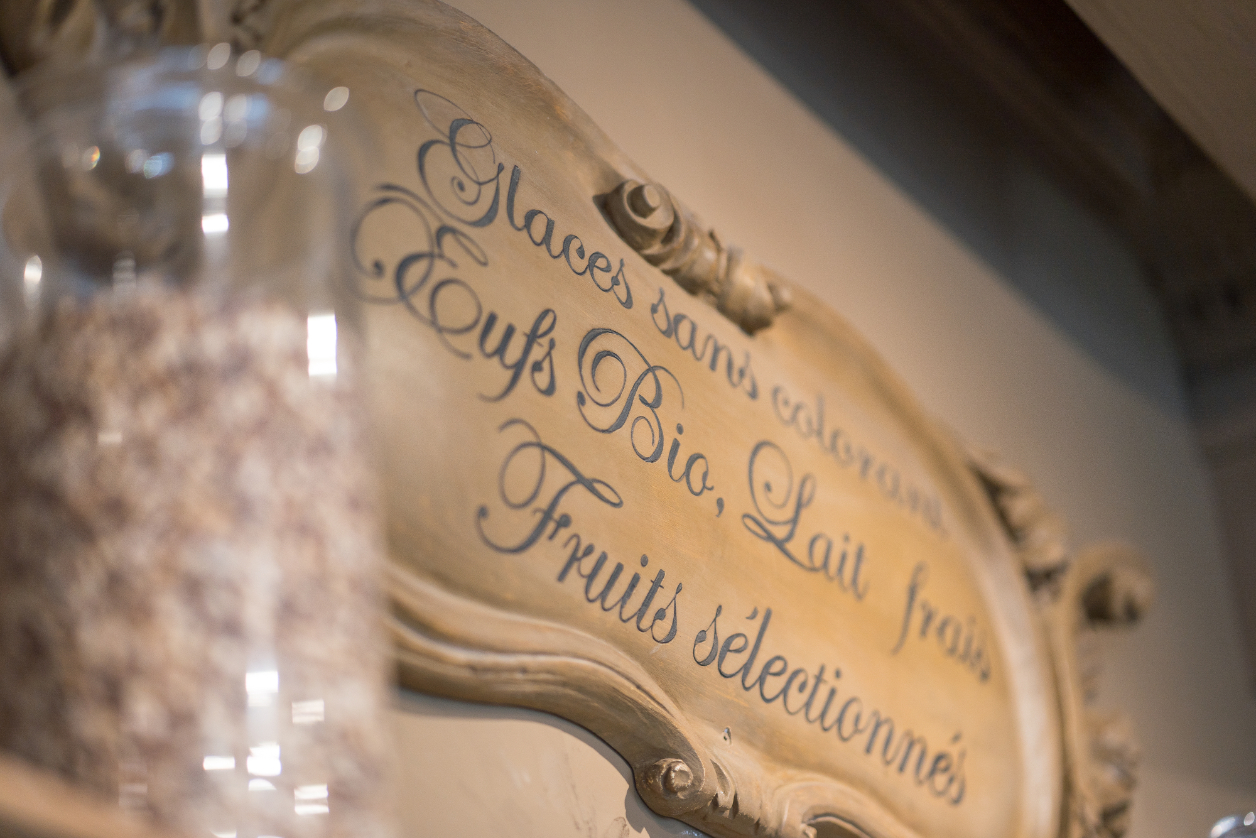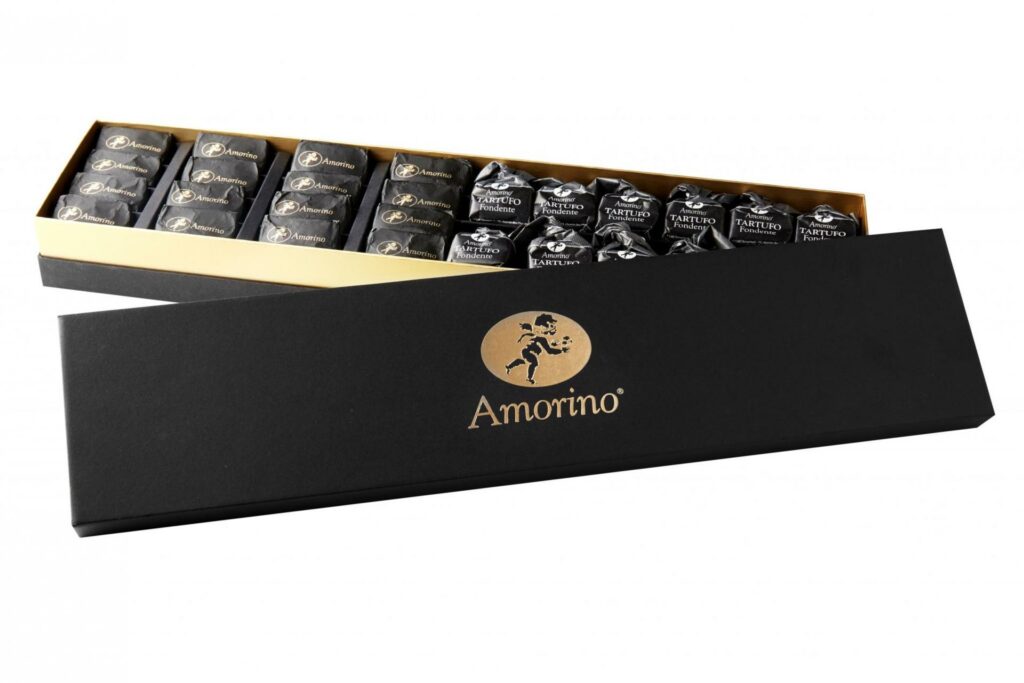 Amorino invites you to discover its range of gift boxes in the shop or by catalogue. Ideal corporate gifts, to delight the taste buds, to please. BALLOTIN GIANDUIOTTI . CHRISTMAS BALL 14 GIANDUIOTTI . MEDIO 20 GIANDUIOTTI bag . CUBO 20 TARTUFI . PANETTONI Classico and Cioccolato . PANETTONI GARNI Biscuits . DEGUSTAZIONE . MARRONS GLACÉS . CREMINI al Pistacchio, alla Nocciola, alla Mandorla .
"Beautiful hotel opposite the castle and in the centre of the city. The rooms are spacious and decorated in the image of the city. Discreet and impeccable service. The breakfast is fantastic and copious, catering for all nationalities. Have recommended to several friends who have been delighted."
"The rooms are magnificent, exotic with their empire style. The hotel is very quiet and the welcome is remarkable for its attention and kindness. A varied breakfast of great quality. Everything is perfect in this hotel which has managed to optimise its management while maintaining an exceptional service! "