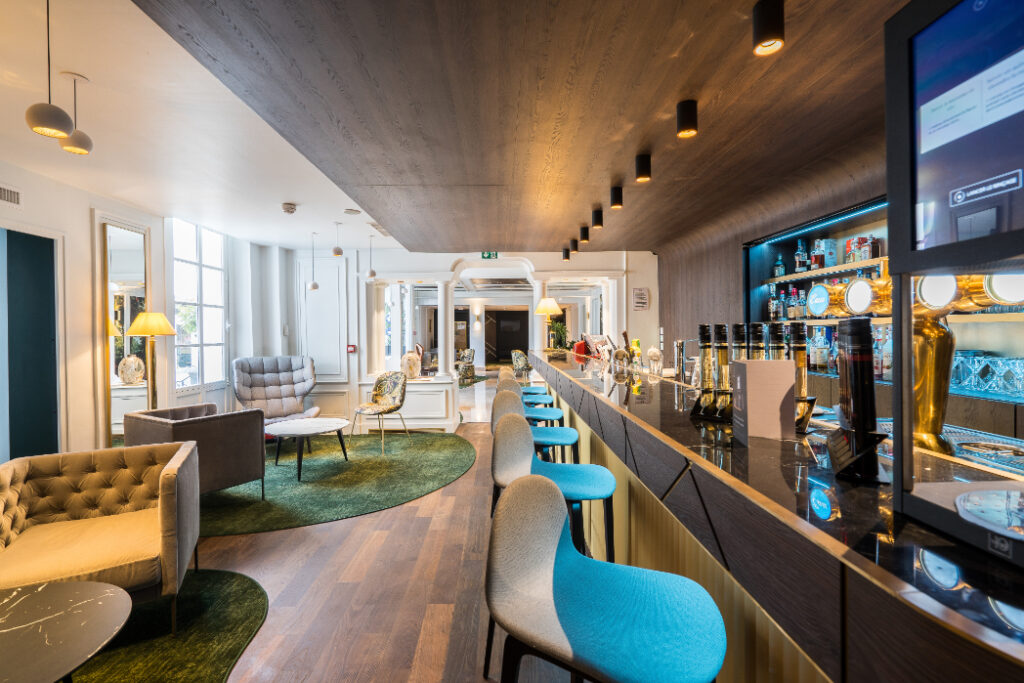 Have a drink in the beautiful bar
The Aigle Noir Hotel Fontainebleau - MGallery, epicurean at heart, wanted to completely rethink its bar area. The "Honesty Bar" has thus given way to a magnificent new comfortable, design and intimate bar, "The Montijo.
Did you know that its new name is synonymous with love ? Indeed, a long time ago, the Bar de L'Aigle Noir was already called like this in homage to Eugénie de MontijoNapoleon III's wife. At the age of 26, Napoleon III (45) had no choice but to marry for love, after meeting the woman who was then considered one of the most beautiful in the country. "I have therefore come, gentlemen, to say to France: I have preferred a woman whom I love and respect to an unknown woman whose alliance would have had advantages mixed with sacrifices. Without showing disdain for anyone, I give in to my inclination, but after consulting my reason and my convictions," he declared.
We look forward to welcoming you and hope that you will feel all these beautiful historical waves of love!
Unfortunately, for hygienic reasons, pets are not allowed in our catering areas.
Privatisation . Theme evenings
Whether it is for a private or professional event, our bar can be privatised.
Contact and information can be found on the Business pages.
In addition, we share our events and activities via our newsletters / social networks.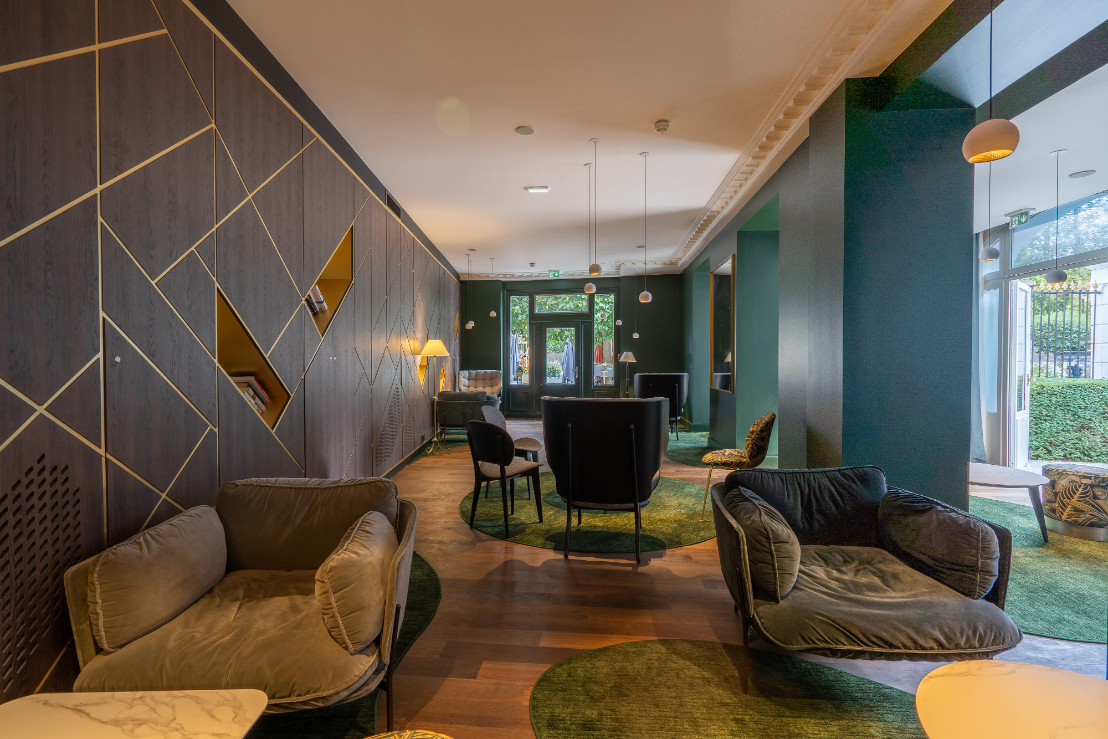 "Beautiful hotel opposite the castle and in the centre of the city. The rooms are spacious and decorated in the image of the city. Discreet and impeccable service. The breakfast is fantastic and copious, catering for all nationalities. Have recommended to several friends who have been delighted."
"The rooms are magnificent, exotic with their empire style. The hotel is very quiet and the welcome is remarkable for its attention and kindness. A varied breakfast of great quality. Everything is perfect in this hotel which has managed to optimise its management while maintaining an exceptional service! "