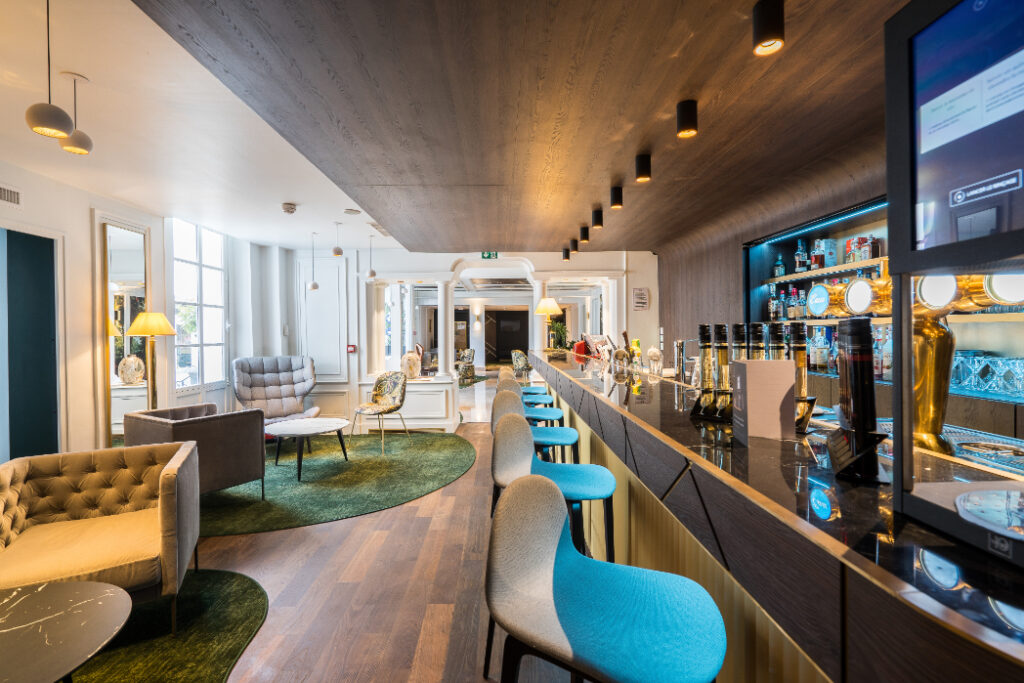 Have a drink in the beautiful bar
The Aigle Noir Hotel Fontainebleau - MGallery has always been an epicurean establishment at heart. In 2021, this space could not but be redesigned in its entirety to restore all its letters of nobility. The Honesty Bar has thus been replaced by the "The Montijo beautiful, neoclassical, intimate and wonderfully comfortable. 
Did you know that The Montijo is the historical name of the bar of the hotel L'Aigle Noir. The intention was to pay tribute to Napoleon III's love for Eugénie de MontijoHis wife was only 26 years old when they met (45 years old for the latter). Napoleon III explained at the time that he had no choice but to marry for love, after meeting the woman considered to be one of the most beautiful in the country! "I come, therefore, gentlemen, to say to France: I have preferred a woman whom I love and respect to an unknown woman whose alliance would have had advantages mixed with sacrifices. Without showing disdain for anyone, I give in to my inclination, but after consulting my reason and my convictions", he declared.
Private and corporate events
Privatisation . Theme evenings
The Bar Le Montijo embodies the notion of festivity, conviviality, sharing with friends and acquaintances, but also absolute romance.  
The sideboards, inspired by the empire style, offer a tasting of liqueurs and drinks in antique vases. Mobile, they can be moved from table to table for more intimacy and discovery. As for the drinks, they offer different experiences. There is a choice of mixology, signature cocktails and other traditional beverages. A special mention for the signature drink L'Aigle Noir and its bubble covering the top of the glass from which a smoke escapes. A visual spectacle with current and old-fashioned flavours.
The Games Table is also inspired by the empire style and is mobile, offers a selection of old and antique games for guests to play: Queen's game, chessboard, card games.
As you will have understood, everything has been carefully chosen to offer you an unforgettable experience, clearly out of time.
Whether it's for a private or professional event, our bar will be perfect for your project. See our page Business and contact us, we will be pleased to receive you.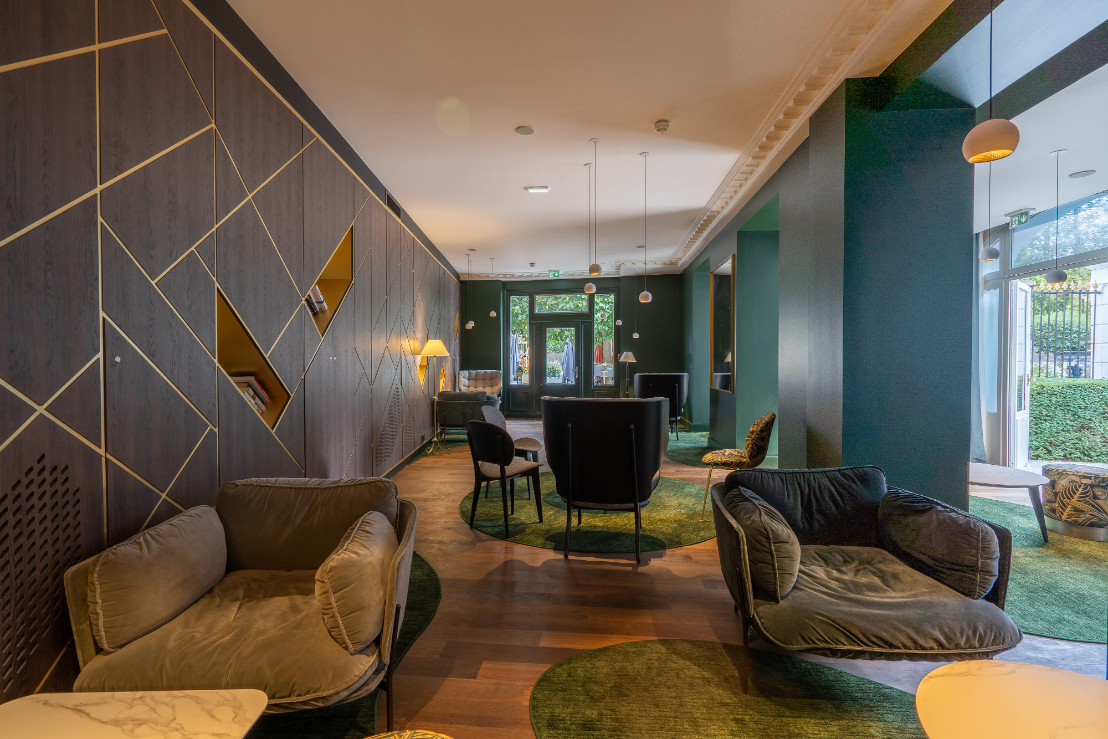 "Beautiful hotel opposite the castle and in the centre of the city. The rooms are spacious and decorated in the image of the city. Discreet and impeccable service. The breakfast is fantastic and copious, catering for all nationalities. Have recommended to several friends who have been delighted."
"The rooms are magnificent, exotic with their empire style. The hotel is very quiet and the welcome is remarkable for its attention and kindness. A varied breakfast of great quality. Everything is perfect in this hotel which has managed to optimise its management while maintaining an exceptional service! "