artisanal products made in France
The "A l'Epicerie" shop in Fontainebleau offers a range of a variety of French regional flavours in individual portions or gift boxes. All products preservative-free are developed by our French partner, the Aix&terra factorywhose percentage of bio increases every year. This factory is a member of the Collège Culinaire de France, and was listed by the Elysée Palace this summer, a testament to the excellence of its sauces, jams and other aperitifs.
Gift boxes are a sure bet for occasions such as end-of-year celebrations or visits with friends. Your loved ones will be delighted and grateful! These products are also an excellent idea for a souvenir to bring back from Fontainebleau after a business or leisure trip.
Some of the recipes were developed in collaboration with Julien ALLANO, a Michelin-starred chef and ambassador of "A l'Epicerie". Others have been created more recently in collaboration with the kitchens of the Elysée Palace. In addition, you will find in our MGallery Fontainebleau "A l'Epicerie" boutique postcards and our uniquely scented candle so you can pack your suitcases with the scent of our home of character.
Offer the olfactory signature MGallery l'Aigle Noir Hotel
The exclusive olfactory signature of the Hôtel Aigle Noir 
It was created in collaboration with a French olfactory designer and will be available exclusively in 2022.
This captivating fragrance, known as BONAPARTEembodies the very essence of our prestigious MGallery establishment. 
Let us guide you through this olfactory pyramid to reveal the sublime notes of this l'Aigle Noir home fragrance. :
Top notes (T) : Bergamot, lemon, orange
Heart notes (T) : White flowers, violet, geranium accord
Base notes (F): White musk, sandalwood, patchouli
From the moment guests walk through the doors of the MGallery l'Aigle Noir Hôtel, they are greeted by the sparkling notes of bergamot, lemon and orange, which awaken their senses and create a refreshing and invigorating atmosphere. These bewitching citrus fruits leave a memorable impression. At the heart of this olfactory composition, a delicate floral accord unfolds, revealing bewitching nuances of white flowers, violet and geranium. These exquisite floral notes evoke timeless beauty and sophistication, offering a unique olfactory experience. The base notes of white musk, sandalwood and patchouli complete this olfactory symphony, adding a warm, enveloping dimension. White musk adds sensual softness, while sandalwood and patchouli add woody depth and a note of mystery, creating a refined, soothing ambience.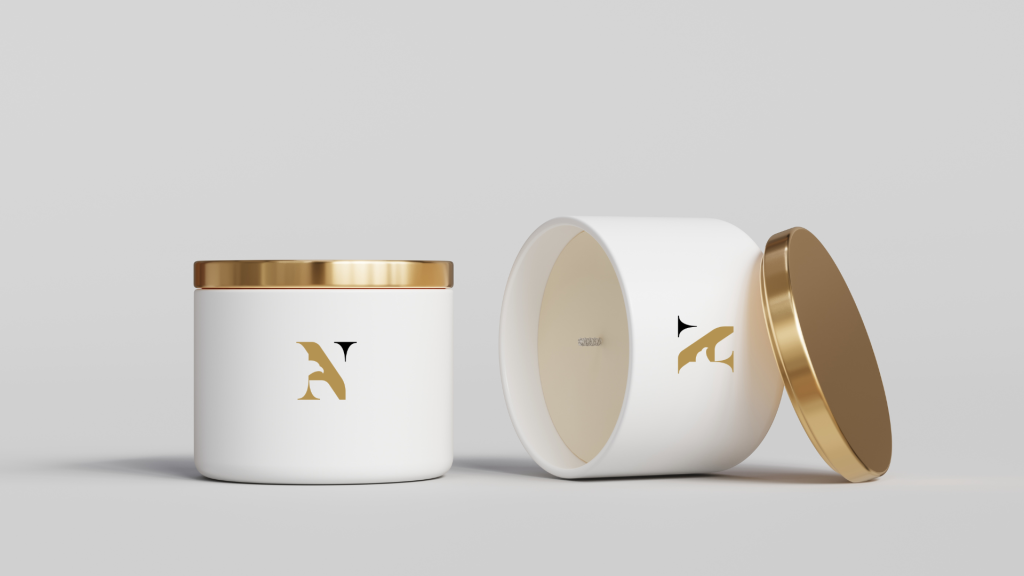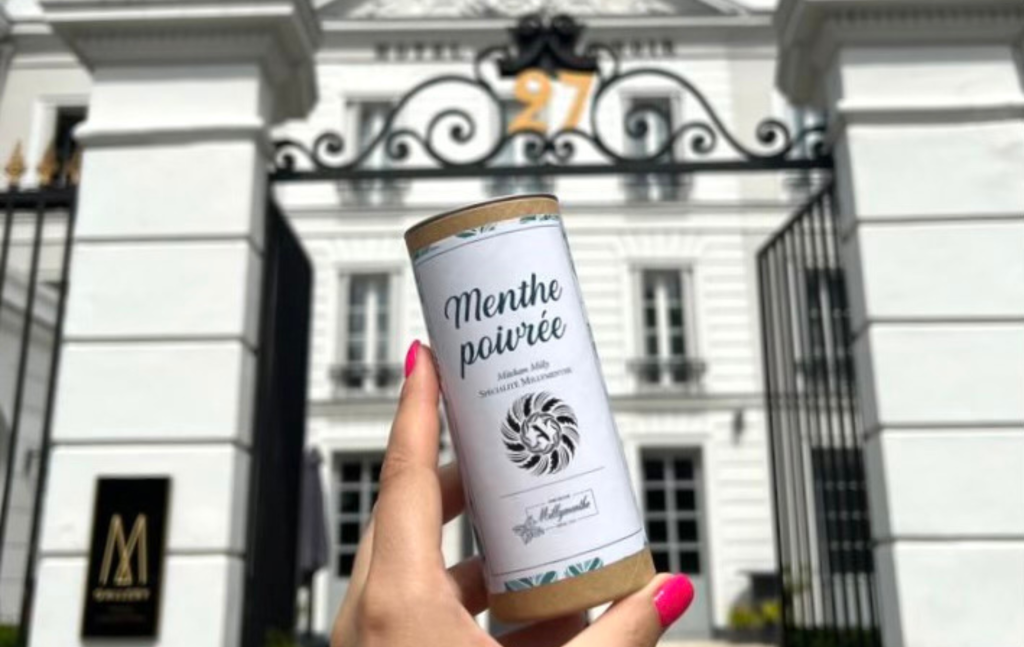 Give wellness gifts to your loved ones
Healthy gifts for your friends and family from the MGallery Fontainebleau boutique

Why not give your loved ones and colleagues gifts that will do them good? In our "A l'Epicerie" shop, we offer peppermint leaves in tea bags or sweets, harvested in Milly-la-Forêt and the surrounding area.
The producer: Millymenthe, founded in 1934 in Milly-la-Forêt, is one of the most emblematic herbalist shops in the Ile-de-France region for plant lovers from all over the world. Peppermint is one of their essential and legendary products, the result of their traditional know-how.

How do you prepare this tasty drink with soothing properties? Simply take a tablespoon of peppermint leaves, leave to infuse for eight minutes, and your digestive system will thank you.
"Beautiful hotel opposite the castle and in the centre of the city. The rooms are spacious and decorated in the image of the city. Discreet and impeccable service. The breakfast is fantastic and copious, catering for all nationalities. Have recommended to several friends who have been delighted."
"The rooms are magnificent, exotic with their empire style. The hotel is very quiet and the welcome is remarkable for its attention and kindness. A varied breakfast of great quality. Everything is perfect in this hotel which has managed to optimise its management while maintaining an exceptional service! "