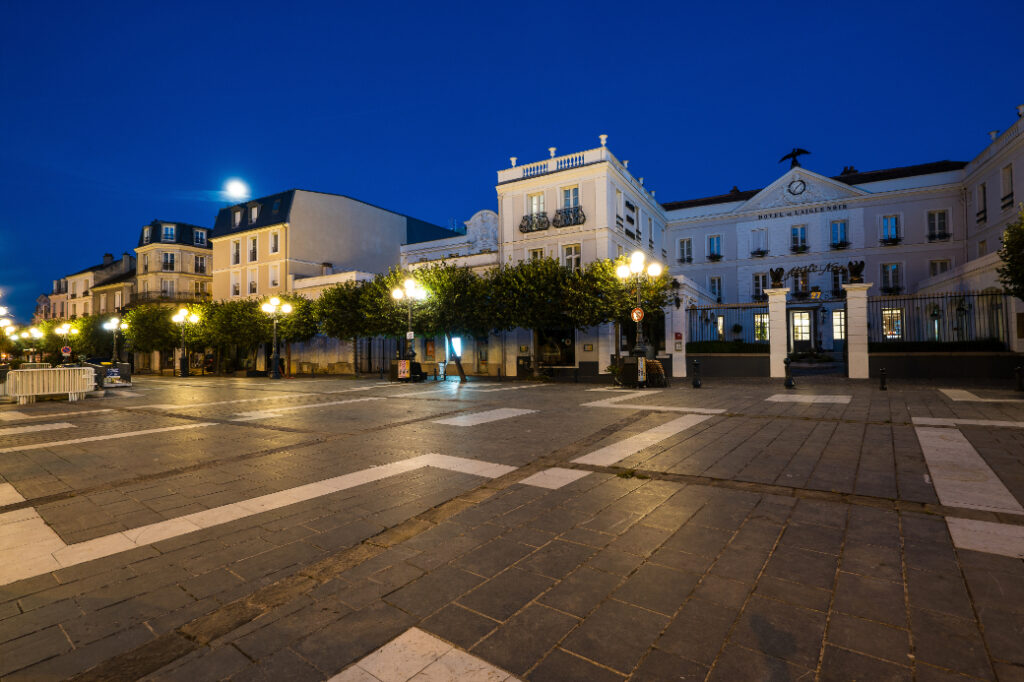 Our indoor and outdoor spaces
Our reception rooms in the Oise
The Aigle Noir hotel Fontainebleau MGallery offers elegant & intimate spaces, both indoors and outdoors.
Place . Terrace . Bar - restaurant . Lobby . Lounges . Castle & Theatre
Our more
- 56 rooms including 34 twins
- public car parks nearby (3)
- 100m² of living rooms with daylight
- max capacity: 150 indoors (Murat)
- 100% privatisable and Allsafe
*Do not hesitate to contact us to receive the revised capacities adapted to the sanitary conditions of the moment, if necessary.
Murat 1+2 has a surface area of 100 m2. Each Murat 1/2 lounge taken individually offers 50 m2.
Murat 1+2 can accommodate up to 150 people in a "cocktail" arrangement. These two lounges are suitable for all types of events, especially as they benefit from natural light and private access directly onto Place Napoléon Bonaparte.
Ideal for :
- Exhibition
- Meeting / training
- Work in sub-committees
- Private party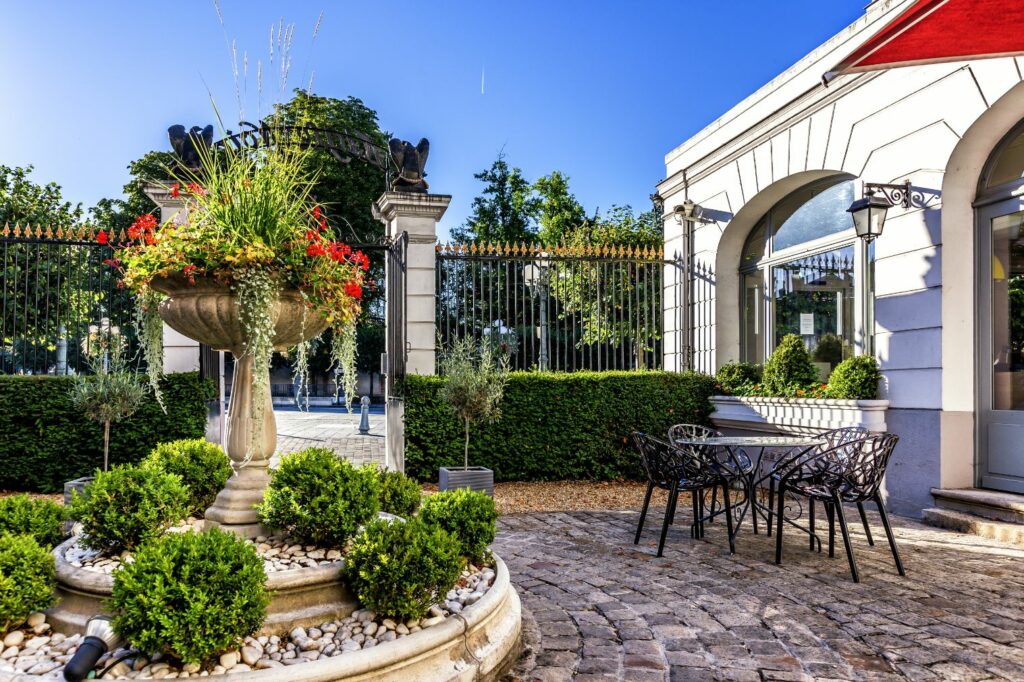 Interior Courtyards | Terrace
Our inner courtyards have a magnificent view of the Château and its formal gardens. You can enjoy them from spring to autumn.
The Plus
- The view
- The natural setting
Ideal for
- Private party
- Cocktail
- Shooting
- Product launch
The doors of our establishment open onto the Place Napoléon Bonaparte. What would you say to organising your future company event together on this square?
We will of course have to seek approval from the town hall and the prefecture beforehand.
The most
- An internationally renowned, historic square
Ideal for
- Photo shoots
- Exhibition of cars, motorbikes and scooters
- Parade
- Exhibition
(…)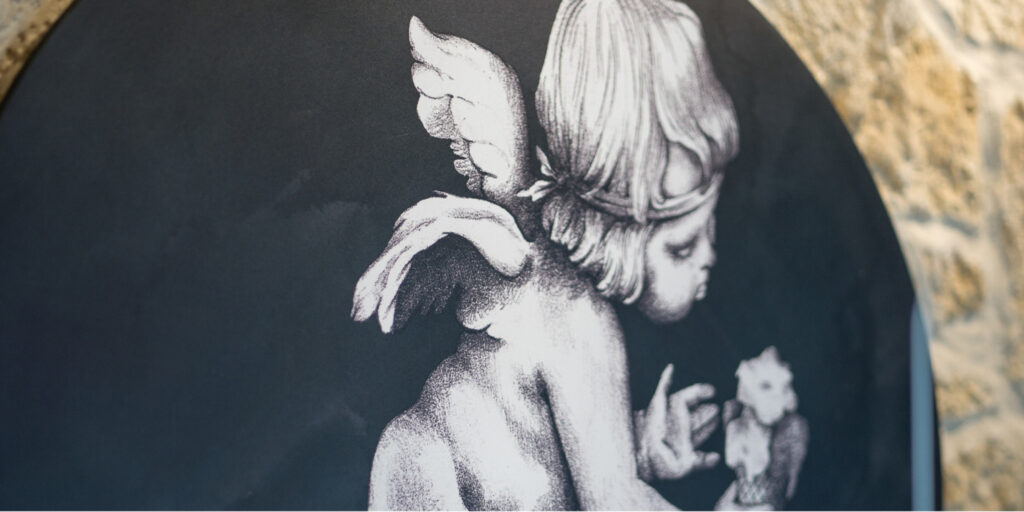 Salon de Thé - Glacier Amorino
Amorino Fontainebleau, our neighbour, is located immediately to the left of our hotel, and has a terrace on the Place Napoléon Bonaparte. This location is ideal for private and professional events.
The shop-tea room covers approximately 100m² (divided 50/50 between the interior and the terrace). The team also offers specific corporate gift boxes.
Ideal for
- Photo shoots
- Exhibition
- Small group meeting
- Evening, Cocktail
Château de Fontainebleau | Theatre
What a pleasure it is to be able to organise a cocktail party, a dinner, an evening, in an atypical, extraordinary, historical place!
Our team is at your disposal to help you organise an unforgettable event with the collaboration of our longstanding partners.
The Château de Fontainebleau reduces the hosting of events, in its premises, to its patrons for: cocktail parties, evenings, conferences, meetings, concerts, visits within its prestigious spaces, up to 1,500 guests.
Lhe Theatre of Fontainebleau can be rented to companies and associations without restrictions for events such as shows, seminars and conferences.
This monument, our neighbour, is listed in the supplementary inventory of historical monuments; it is located opposite the castle.